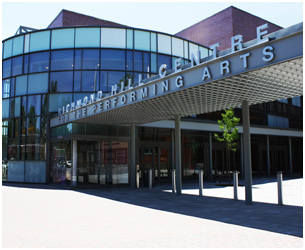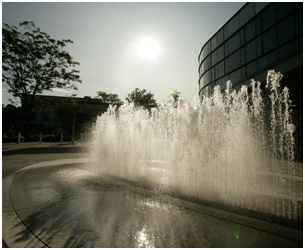 Located in the heart of the historic downtown, the Richmond Hill Centre for the Performing Arts (RHCPA) is a 4,000 square metre, 631 seat, state of the art cultural facility that offers a full season of professional entertainment celebrating the many cultures of York Region. The Centre is also home to Richmond Hill's diverse arts community, creating a major venue in the downtown core to bring Canadian and International performers to the area.
The Richmond Hill Centre for the Performing Arts provides an attractive destination in the downtown core that enriches and entertains local, regional and national audiences. A Centre of extraordinary quality that encourages actor/audience relationships, embraces the passionate use of language, celebrates Canadian talent and ignites the imagination that engages our community.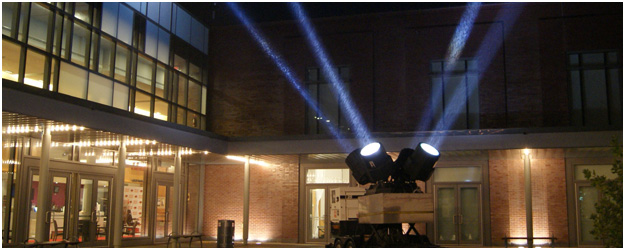 The Richmond Hill Centre for the Performing Arts:
Offers a full season of professional entertainment presented to celebrate the cultures of our community
Provides multiple opportunities for students to embrace the performing arts
Ensures financial accessibility for community groups who book the Centre
Provides exceptional customer service to all Centre patrons and clients
Creates and maintains a national identity for excellence in programming and customer service
Operates in a fiscally sound manner in an effort to reduce financial support from community tax payers
Centre History
In September of 2003, the City of Richmond Hill Council approved the site of the new Richmond Hill Centre for the Performing Arts at the corner of Yonge and Wright Street, formerly the site of the old Town Hall.
Conveniently located in the downtown core, the new Centre is intended to be a theatre for the community, embracing the diversity of Richmond Hill and providing a world class cultural facility. Designed by internationally renowned architect Jack Diamond, the 30 million dollar construction project is the largest ever undertaken by the City of Richmond Hill. The result is a unique 43,000 square foot performance complex highlighted by a 631 seat main auditorium, a hydraulic orchestra pit and York Region's highest fly tower.
Integrated into the Centre is the fully restored Richmond Hill High School (circa 1897) which houses the Centre's administrative offices and a commercial space (Covernotes Tea and Coffee House) - demonstrating the City's commitment to honouring the past and embracing the future. The theme of community unity through artistic diversity encapsulates the mandate of the Centre and an ambitious season of professional programming and community groups have filled every available night.