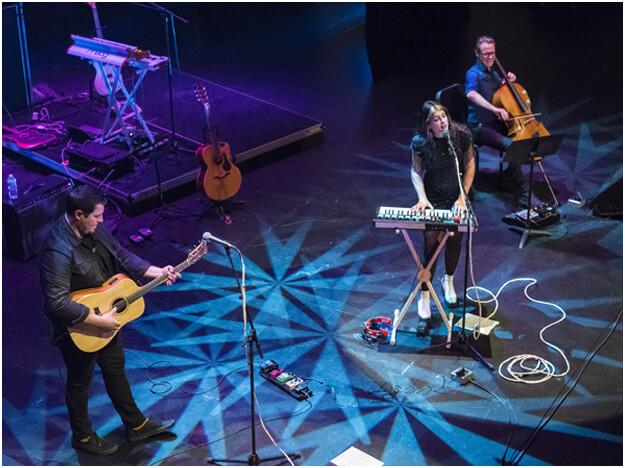 The RHCPA hosts a multitude of dynamic spaces perfect for any occasion! Please have a look through our spaces and to see what works best for your event.
To book your event or inquire on more information, please contact Eli Lukawitz by calling 905.747.6549 or email eli.lukawitz@richmondhill.ca.
To help expedite your booking, please fill in the form below with as much information as possible.
Main Auditorium / Mainstage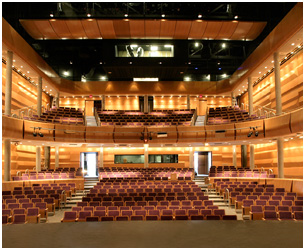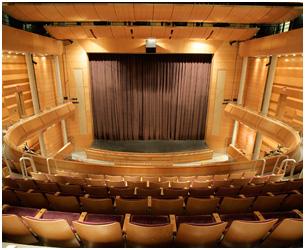 Seat Capacity:
Full House: 631 seats
Orchestra Pit Up: 593 seats
Orchestra Pit Up & Mixing Station In-Use: 581
Two Levels: Orchestra and Balcony Levels
Box Seating available on both levels
State-of-the-Art Acoustics: Suitable for large scale musical events, opera, choral music, symphonic performances, dance, children's programming, film screenings and intimate solo performers
Fully Accessible Facility: wheelchair seating, infrared hearing equipment available
35 mm film projector and digital HD projector. Screen Dimensions: 16 ' x 30 '
18 metre Fly Tower
Full Hydraulic Orchestra Pit
Mainstage is ideal for large events including dinners, cocktail receptions, product launches, lectures and meetings.
Mainstage can accommodate approximately 200 people for a seated meal.
Plaza Suite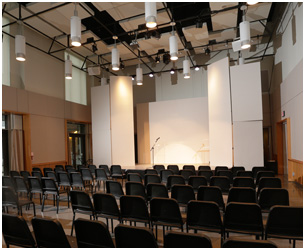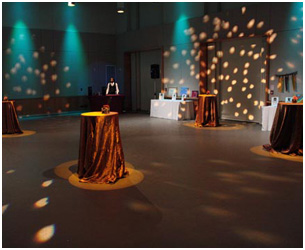 Multi-purpose hall with flexible configuration for interactive multimedia presentations, theatre productions, meetings, vendor fairs, guest talks, workshops and social events.
Available for corporate and private events
Intimate setting for performance
Multitude of customized lighting options and sound set-ups
Seating Capacity: 271 in reception configuration and 200 in theatre style seating
1700 sq ft
Lots of Natural light.
Nearby access to Catering Kitchen
Corporate Lounge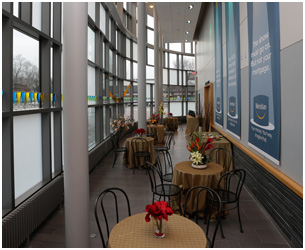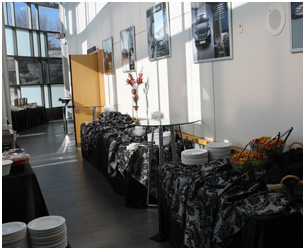 Perfect for small intimate cocktail receptions
Contemporary design
Can accommodate up to 40 people
High ceilings
Surrounded by a concave curved glass window walls
Nearby access to Catering Kitchen
Main Lobby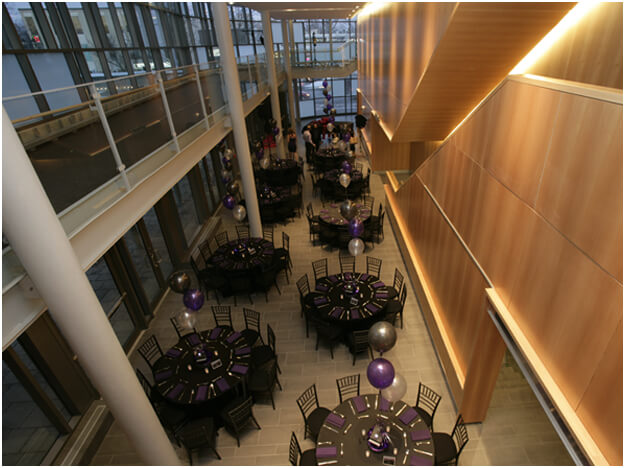 Ideal for large receptions, silent auctions, and vendor fairs
Can accommodate up to 600 people
Surrounded by our award winning wood veneer walls and large glass windows
Contemporary design
Open concept space
Lobby galleries can be used to exhibit an array of artwork (painting, photography, sculpture)
Upper East Side and Mezzanine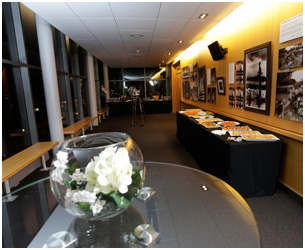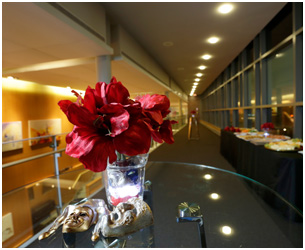 Can accommodate up to 200 people
Beautiful elevated views of Yonge Street and lower Main Lobby space
Lots of Natural Light
Surrounded by our award winning wood veneer walls and large glass windows
Contemporary design
Open concept space
Ability to be an exclusive space separate from other public patrons