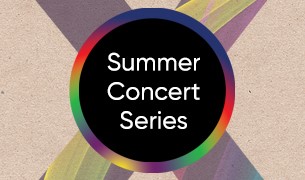 Sponsored by Wilson Niblett
Jazz in the Plaza
Make the most out of summer and join us for the "Jazz in the Plaza" series of FREE concerts every Tuesday in July & August from 7-9 pm. Rain or Shine, enjoy a variety of Jazz musicians at the Richmond Hill Centre for the Performing Arts.
July 2
The Sparklettes Duo
"The Sparklettes Duo" is Mary Panacci and Kathleen Eyman, two professional singers with successful careers in musical theatre, jazz and popular music.
July 9
Wendy Lands
A singer-songwriter combining cool jazz, intimate theatre and freewheeling pop, to expertly craft original tunes that breathe smoky new air into the jazz genre.
July 16
Teresa Marchione
The Teresa Marchione band create an air of class and sophistication with their repertoire of smooth Bossa Novas, Swing, Latin, and timeless Jazz Standards.
July 23
Peter Liu and the Pollcats
Well known for his warm velvety voice, creative phrasing, and engaging presence, Peter Liu is passionate about singing jazz and connecting emotionally with audiences.
July 30
Allison Au
Juno-award winning Jazz Saxophonist, Composer and Arranger, Allison Au's music transports you to a place where instrumentals ring bold and emotions run free.
August 6
Thomas Carbou
Prolific musician and master of the eight-string guitar, Thomas Carbou inspires and creates pleasantly complex music where freedom is king.
August 13
Ernesto Cervini
Drummer-composer Ernesto Cervini is making a name for himself as a consummate bandleader and in-demand collaborator, praised for his deep musicality and infectious energy.
August 20
Amanda Tosoff
Amanda Tosoff is a B.C.-raised Toronto-based pianist, composer, and bandleader, establishing herself as one of the most exciting new talents on the Canadian jazz scene.
Artists and start times are subject to change.