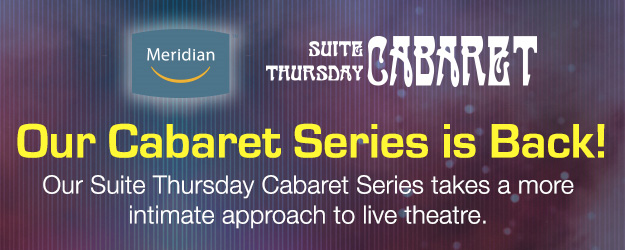 Our Suite Thursday Cabaret Series takes a more intimate approach to live theatre. Found in our Plaza Suite, a variety of artists entertain a small audience of approximately 100 people. Look for the Suite Thursday Cabaret logo for artist information! Check out Page 9 for great price packages on this series.
Tickets:
$20 | All Shows Start at 7:30 P.M.
Available in advance and *at-the door. *subject to availability.