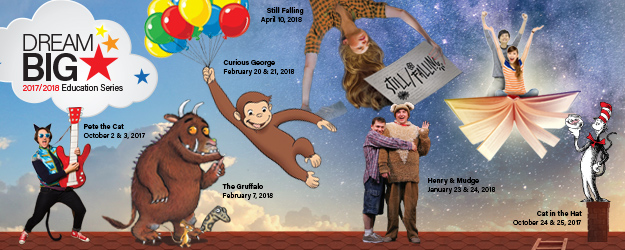 Dear Educator:
We are thrilled to announce our 2017-2018 Education Series. Live theatre has the power to transport audiences to worlds unknown or unimagined, creating lasting memories as well as thought and discussion long after the performance. This year our line-up features 14 carefully selected shows, each with a connection to the Ontario curriculum, for students from Kindergarten to Grade 12.
You will also be pleased to see that our Educational Outreach Program is back. With three unique theatre education categories from which to choose, there's no better way to enrich your students' potential through Theatre Arts right in your classroom!
Above all, to those teachers and students who return to us year after year, please accept our sincerest thank you. For those of you who have yet to join us here at the theatre, let this be the year you allow us to share our theatrical adventures with your students.
Sincerely,
Education Coordinator
education@rhcentre.ca